Wearables is taking the world by a storm. While the likes of Apple and Google being forerunners in this domain, almost every player is trying to catch up with this leading trend. And there is massive potential in the market for innovation and growth. So here are a few aspects that you need to be in the know-how of, when it comes to wearables.
4) Major Challenges in the Wearable Eco-System
Challenges for Component Providers

Challenges for Product Providers

Challenges for Wearable Application Providers

5) Opportunity for Wearables and Market Perspective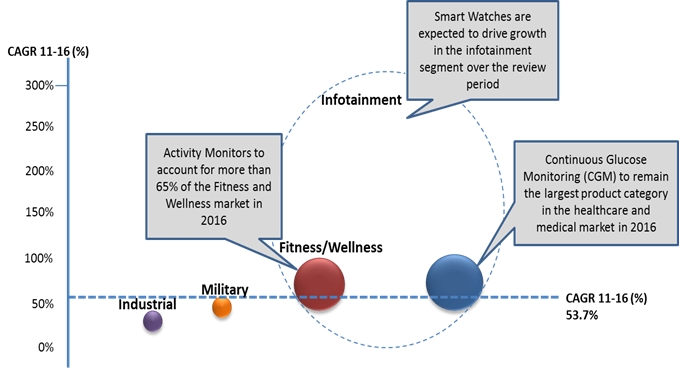 According to a survey conducted in October and November 2013 (Source: Wearable TechWorld), across six major countries: Australia, Canada, India, South Africa, the United Kingdom, and the United States, very interestingly consumers in India were most interested in wearable technology:
80 percent are interested in buying fitness monitors
76 percent are interested in smart watches
74 percent are Internet-enabled glasses
Across all countries consumers are generally excited about the following:
46 percent think smartwatches are of value
42 percent Internet-connected glasses
6) If Wearable potential is realized, these 6 Industries are poised to capitalize
If your business is in one of the following six industries, PwC says get ready to take advantage of the Wearables trend. In the current fiscal year, wearables deserve a good attention in your business strategy.