The advent of globalization and a constant battle in a highly competitive market has compelled the banks to reconsider their business profiles and adopt the evolving regulations provisioned by our Banking IT Services. With the changing business landscape, financial institutions have to think beyond just an automated Banking service and focus on risk management techniques aligned with regulatory compliance. Providing an advanced service with improved, secure and cost effective Banking operations creates a huge impact on customer experience.
Happiest Mind's banking and financial IT services uses disruptive technologies of Social, Mobile, Analytics and Cloud (SMAC) and helps financial institutions achieve their goals.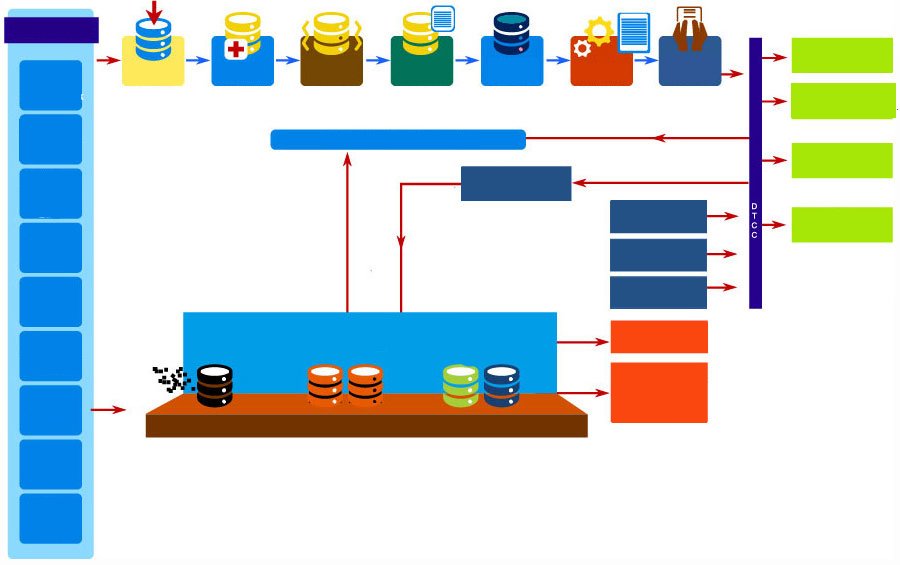 Source System
Trade
system
Ex: Openlink
Trade Confirmation Systems
Customer/ Client/ Counterparty Reference Date
Product Reference Date
Supplier/ Vendor
Date
External Date Ex: os Match, Markit
Pnl Date
Pricing & Valuation Date
Employee/ Trader Referance Date
DATA Acquisition
DATA Enrichment
DATA Persistence
Eligibility Determination
USI/UTI Generation
Report Generation
Report Publish
Batch Processing
End of Day/ Bulk processing
ACK/ NACK/ WACK Response
SEF
DCO
Middleware vendors
Audit Reporting
Operation Controls Reporting
&
Monitoring
Raw Date
Data Base/ Data store Normalized Data
Jurisdiction Specific Data
SEC
Regulators
Ex:CFTC, ESMA etc.
Trade
Counterparts
Public
dissemination