The IT services company will keep its date with IPO, says its executive chairman.
The IT industry has been closely following the growth story of Ashok Soota's Happiest Minds Technologies Pvt Ltd. After leading Wipro's IT business from 1984 to 1999, Soota had left the Azim Premji company to set up MindTree Ltd with Subroto Bagchi and others. The next 12 years saw him building MindTree into a strong midtier IT services company as its chairman and MD. He sprang a surprise again in 2011 by walking out of the company he had cofounded and starting anew. At 73, as executive chairman of Happiest Minds, Soota could probably be the oldest IT veteran still in the saddle. Backed by Intel Capital and JP Morgan, the 1800peoplestrong Happiest Minds focuses on specialised IT services. Right at the time of setting up Happiest Minds, Soota had declared his intention of taking it public in seven years' time. In an interview with VCCircle, Soota speaks about the performance of the company, the blueprint for growth and his intention to stick to the predetermined timelines. Edited excerpts: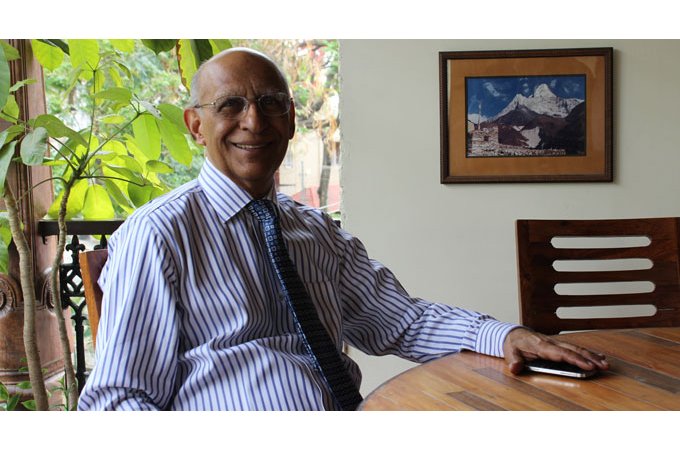 Can you explain the rationale behind committing to an IPO seven years down the line at the very inception itself?
Incidentally, I am writing a book on entrepreneurship and I am going to say there people should be clear about their final goal. It should not be about just seeking an exit for themselves.
Even when we started MindTree, we said it is a company that we would take public. So when you state your intention like that, you are sending out two messages. One, that investors need to know when and how they are getting their exits. If the exit is only going to come by finding the next investor and the next investor, then sooner or later you are going to hit a dead end. What happens to the last investor? Ultimately there are only two exits; one is going public and the other is getting acquired. We are very clear that we are not building the company to be acquired.
I am primarily an organisation builder and the aim is to build an organisation with the highest standards of corporate governance. One of the ways to demonstrate the highest standards of corporate governance is by going public.
So your plan to go public remains unchanged?
Yes, for many reasons. One, giving the returns to all stakeholders. Two, stating the intent,the type of the company that we are creating. Third, telling investors upfront that this is the way that they will be getting their exit. It becomes a way of telling team members the plan; they also get an idea on how to monetise their stock. We have got the most generous employee stock ownership plan (ESOP) scheme in the country. About 20 per cent of the total stock as of now is reserved for the ESOP pool. Of our 1800 people, barring the entry level people, everybody is covered by ESOP. At a later stage, even those who are not will also be covered.
For Happiest Minds, is IPO the only option to unlock value?
What is the other way? Get yourself acquired? I am not interested in being acquired. We are not creating a company to be acquired.
When the acquisition of iGate by Capgemini or Polaris by Virtusa took place,Happiest Minds' name also popped up among the small IT companies that are potential acquisition targets. Is there any thought in this direction?
Those were companies that had been in existence for 20 years. You can't compare them with a new startup. When a company comes in, starts and gets itself acquired you are not creating a company. Even if that was our goal, it would be ridiculous to start thinking of an acquisition when you have not built value. I intend to remain with the team to whom we have given a career path. And it is these leaders who will take the company public.
Has any potential buyer approached you?
Only one person has actually asked me whether we are interested in selling and I have said that we wouldn't even dream of considering it. But I am sure other such offers will come. At MindTree, I saw half a dozen such expressions of interest coming from the fourth year onwards. And we have always told people that we were not interested. It will be the same story here.
How has Happiest Minds been performing?
By the end of March 2015 we achieved a $50 million run rate. We have always been talking about run rate rather than revenue. In FY14,we were number two in the Deloitte 'Fast 50′ and the next year we were number 13 in the Deloitte 'Fast 50′ with a growth rate of 100 per cent plus in the first year and around 80 per cent plus in the second year. When you are rapidly ramping up, your run rate is the relevant metric in terms of future value. We remain confident of reaching the $100 million run rate within the sixth full financial year.
Have you made profits?
The first profitable quarter was Q4 of FY15. FY16 will be our first full profitable year.
How is your IPO plan progressing? Are you sticking to the timeline you set for yourself?
We have said we will go public by seven full financial years after starting. We started end of August 2011. Our clock started ticking from FY13. We will do it within that timeframe.
Will you do a preIPO round of fund raising?
People do that to find and establish a base value, so that the issue value is higher than that.We will choose a price which will give good returns to our new shareholders. In MindTree, we did not do a preIPO round. We did a second round. I don't find any artificial need to do a preround just because I want to establish value. The value should be established by our own numbers, our own governance and so on.
You raised only one round. Would you go for another round?
The only need to raise more money is if we choose to do a significant acquisition. Otherwise we will wait till we go public. We may make some marginal additions here or there but that is not important.
Will inorganic expansion be a key part of your growth strategy?
So far, our growth has been 100 per cent organic. Going ahead, in a fiveyear timeframe,2025 per cent of our growth can come inorganically.
Is there any chance of a strategic investor coming in at the time of the next fundraise?
If you are talking about a strategic investor from the point of view of acquiring us 120 per cent preIPO or post IPO, it is not there. I am familiar with this question from my MindTree days. And MindTree is 15 years old and nobody has acquired it. It will be the intent of the promoter that determines what happens.
Published in: VC Circle