The insurance industry is undergoing a rapid transformation of their business model — customers are demanding speed, innovative & customized products, and efficient services in an ever-shifting consumer demographics.
Happiest Minds' Insurance IT solutions and services enables your business to achieve your business vision by improving efficiencies, enhancing operations, and streamlining business processes using next-generation disruptive technologies.
We solve multifaceted problems such as digital adaptation, speed to market, and improving efficiencies. Our deep expertise in disruptive technologies of RPA (Robotic Process Automation), AI (Artificial Intelligence)/ML (Machine Learning), IoT (Internet of Things), LCAP (Low-Code Application Platform), Cloud, Data & Analytics powers our Insurance Technology Consulting Solutions to customize and meet your business goals.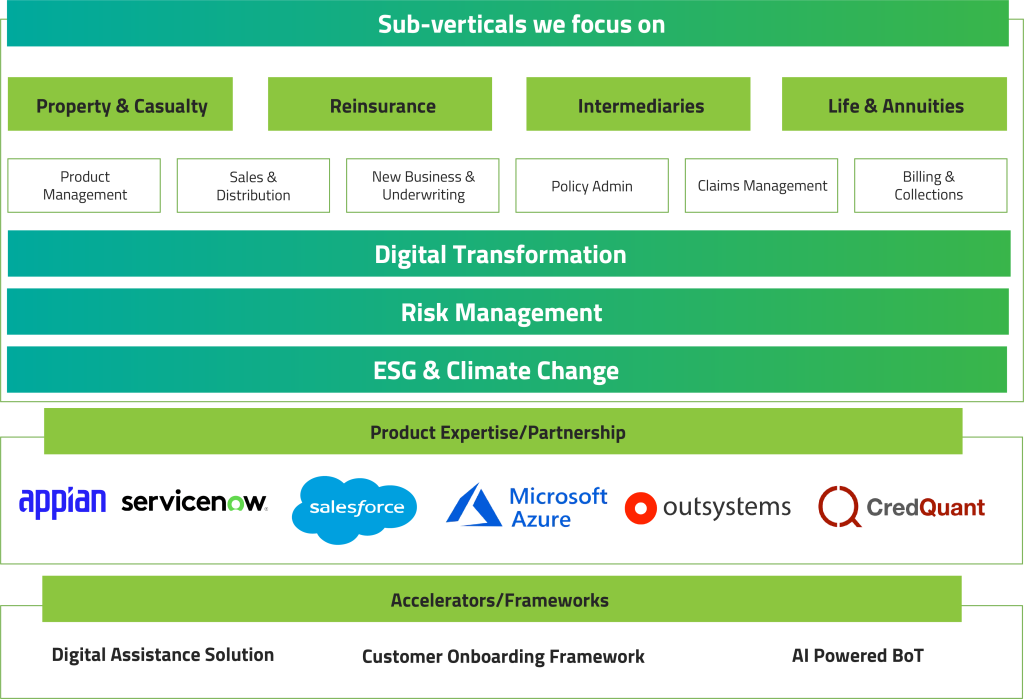 Disclaimer: All logos are the property of their respective owners