Happiest Minds Technologies is positioned as an 'Innovator' in NelsonHall's Digital Banking Services NEAT Report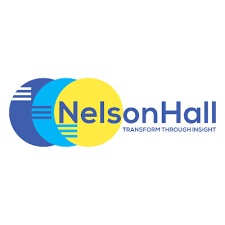 Happiest Minds is positioned in the NelsonHall Vendor Evaluation and Assessment Tool (NEAT) report as an 'Innovator' in Digital Banking Services.  
NelsonHall, the leading global BPO, and IT outsourcing analyst firm uses its NEAT tool for a pragmatic assessment of an organization's ability to take clients on an innovation journey. It offers a comprehensive assessment of Happiest Minds' Digital Banking Service offerings and an evaluation of its Marketing & Sales initiatives.
Happiest Minds' success is evident in the work delivered to its customers. 
For the largest US Commercial Bank, Agent AI and the Digital Contact Center Modernization led to cutbacks of up to 61K$ just for lookups, 2880 hours of agent utilization saved, and a significant reduction in agent training cost.
For a B2C Fintech Company, an interactive online platform led to increased customer satisfaction by 37%, reduced call resolution time by 40%, and increased cross-sell and up-sell opportunities by 10%.
For a US-based P2P Lending Organization, the implementation of loan servicing & collection strategies led to reduced manual intervention from 100% to 20% and automated loan contract creation.
Click on the links to the Digital Banking Services NEAT and the associated Digital Banking Market Analysis for more details.
Disclaimer: All logos are the property of their respective owners