Increasing affordability combined with rapid advances in technology and infrastructure has led to an explosive growth in the use of smartphones. According to a report by eMarketer, by the end of 2014, there will be 1.75 billion smartphone users across the world. That is one smartphone user for every four people living on this planet.
With the rapid increase in the use of mobile phones and an evolving Omni-channel technology, mobility has started occupying central space in influencing consumers' decisions. This new Mobility wave has ushered in a paradigm shift in the way consumers and businesses interact. For example, Retailers, Travel & Leisure companies are creating Omni-channel experience through desktop, mobile phone and in-store touch points.
We will explore how Mobility is being leveraged in Ski-Resorts both by consumers and businesses.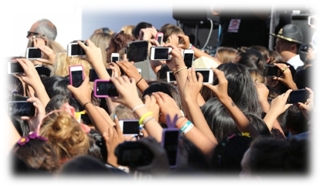 Ski-resorts go mobile
Mobile technology has been making inroads in the Travel & Leisure sector and ski resorts are no exception. To provide skiers with an improved skiing experience, skiing tickets have begun to come with an embedded Radio Frequency Identification (RFID) device. Skiers may just keep the RFID ticket in their pocket and pass the gate without having to show the ticket. The sensor in the gate automatically reads the RFID enabled ticket through the skier's clothes.
There has been an increased adoption of mobile apps by ski resorts for providing a great mobile technology experience to their customers. For instance, a ski resort linked its customers' skiing pass to an online account and recorded where customers skied and at what height. The whole experience was gamified – a concept which is a rage with the millennial generation – where customers
earn points, challenge their friends and of course connect the same on Social Media.
On the other hand, ski-resorts are empowering their Guest Relations Associates to drive customer engagement, commerce and support through tablet based solutions. These associates have a 360 degree view of their customers which enables providing personalized experiences and assistance. It could mean providing 'info packs on itinerary', auto-upgrades, wifi facility, gifts for special occasions. These Tablet solutions are also used to drive commerce. Customers can view products and make purchases or rent Skiing equipment as per the specifications. Credit card payments are instantly processed and the equipment is delivered. All this at 5,000ft above sea level!
Ski-resorts are smartly turning negative feedback of customers into positive experiences. They do so by immediately responding and providing resolutions to feedback while customers are still at resorts. For example, 8 out of 10 Leisure Guests were influenced by well-handled issue resolution in the past when 're-booking'. After all, higher customer satisfaction is equal to higher customer retention.