Overview
Happiest Minds DevOps solutions approach emphasizes communication, collaboration, integration and automation, which removes bottlenecks in software development and achieve agile delivery for software-driven innovation. Applying lean and agile principles across the software lifecycle, Happiest Minds addresses culture, process and tools to drive faster innovation and feedback that ultimately improve the customer experience. Happiest minds DevOps solutions bridges the gap between software development, quality assurance, and IT operations, and helps you to rapidly produce software products & services and improve operations performance.
7Cs OF DevOps

Happiest Minds believes in the agile mantra "People over Process over Tools". Starting with creating the right mindset, we establish the right process, choose the right tools to deliver software rapidly. Click on the image to find out our 7C's approach to achieve continuous delivery.
How we engage:
DevOps Assessment and Strategy Planning

Assess current state of devOps culture, process, and tool chain and quantify your maturity model.
Visualize future desired state and lay roadmap
Identify traceable metrics

DevOps Pilot Framework and Tool Stack Construction

Pilot framework to bring the standard devops setup.
Leverage your existing tools and integrate with our strong ecosystem of open source tools & licensed tools in each step of agile delivery.

Managed Services

Manage and Enhance People Skills, Culture, Process, Tools, etc.

DevOps End-to-End Implementation

Analyze, Design, Construct, Automate and Implement according to your identified needs for any projects.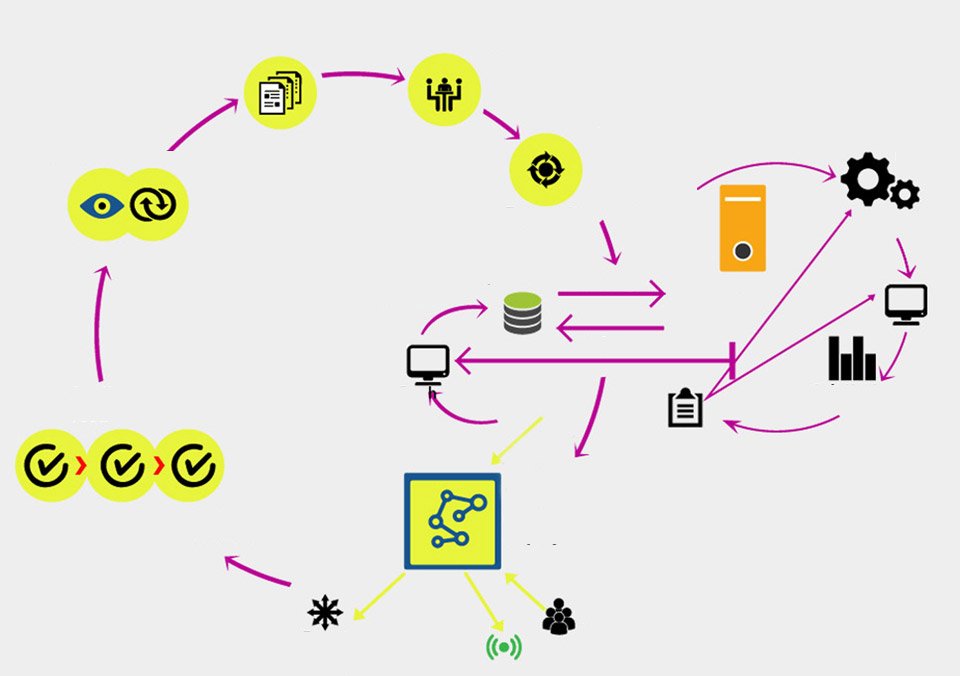 Continuous Feedback
Continuous Planning
Continuous Development
Continuous Delivery
and Monitoring
Production
Environment
Business
Continuous
Integration
Build
Engineering
Operations
Version Control
System
Poll Changes
CI Server
Continuous
Testing
Commit code
Test
Notify on error
Fetch
Code Metrics
Reporting
Trigger
Deployment
DEV/SIT
Environment
QA
Environment
Continuous Deployment
Staging
Environment
Execute
Deployment
Notification
Define Jobs