Digital insights driven business models are the truth of the customer-centric economy. The possibilities and opportunities hidden away in the tremendous amount of data originating from social media, beacons, IoT devices, smartphones, web clickstream, and hundreds of other sources are simply enormous. However, it is becoming more and more difficult for organizations to derive actionable insights from the strings of 0s and 1s. Traditional analytical methods are growing obsolete at an unprecedented pace in the rapidly evolving digital business landscape. Technologies like artificial intelligence, real-time data ingestion, cognitive computing, predictive analytics solutions, and natural language processing are already reinventing the way businesses utilize data to glean actionable insights.
Happiest Minds Digital Insights Services leverages its unique Mindful Thinking process to help organizations realize the actual value of their data. We help our clients stay a step ahead of disruption with a non-traditional approach to data analytics. Our unique data differentiators are designed to:
Deliver cutting-edge data analytics solutions
Derive near real-time actionable insights
Discover innovative solutions to business problems
Drive informed decision making, and
Realize Digital Capital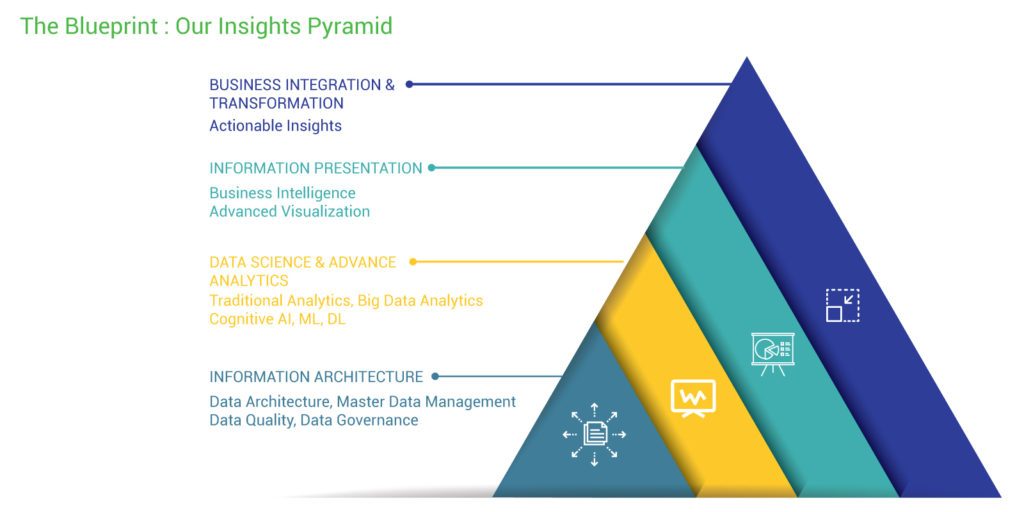 We help organizations create an effective digital insights engine to understand and meet customer's fundamental needs to gain a competitive edge. Happiest Minds data differentiators help you get a single view of data and revolutionize processes to embrace customer-centricity.
25+ leading organizations, across retail, banking, healthcare, manufacturing, telecom, and real estate are growing their business with Happiest Minds data differentiators. Are you ready to transform and propel growth?