As the digital landscape continues to evolve, the need for safeguarding the data has become paramount due to the increasing prevalence of data breaches and cyber threats. Governments worldwide have recognized the urgency of protecting individuals' digital footprints and have established Data Protection Regulations such as the EU's General Data Protection Regulation (GDPR), the US' California Consumer Privacy Act (CCPA), Middle East's Protection of Personal Data Protection (PDPL) and more.
Digital Personal Data Protection Act (DPDPA) is one such legislative milestone, fostering organizations to implement a robust Data Security & Privacy measure to protect the sensitive information of Indian citizens. Organizations that collect, process & store data for various purposes will be held accountable for data breaches, which can have severe consequences for individuals and businesses alike.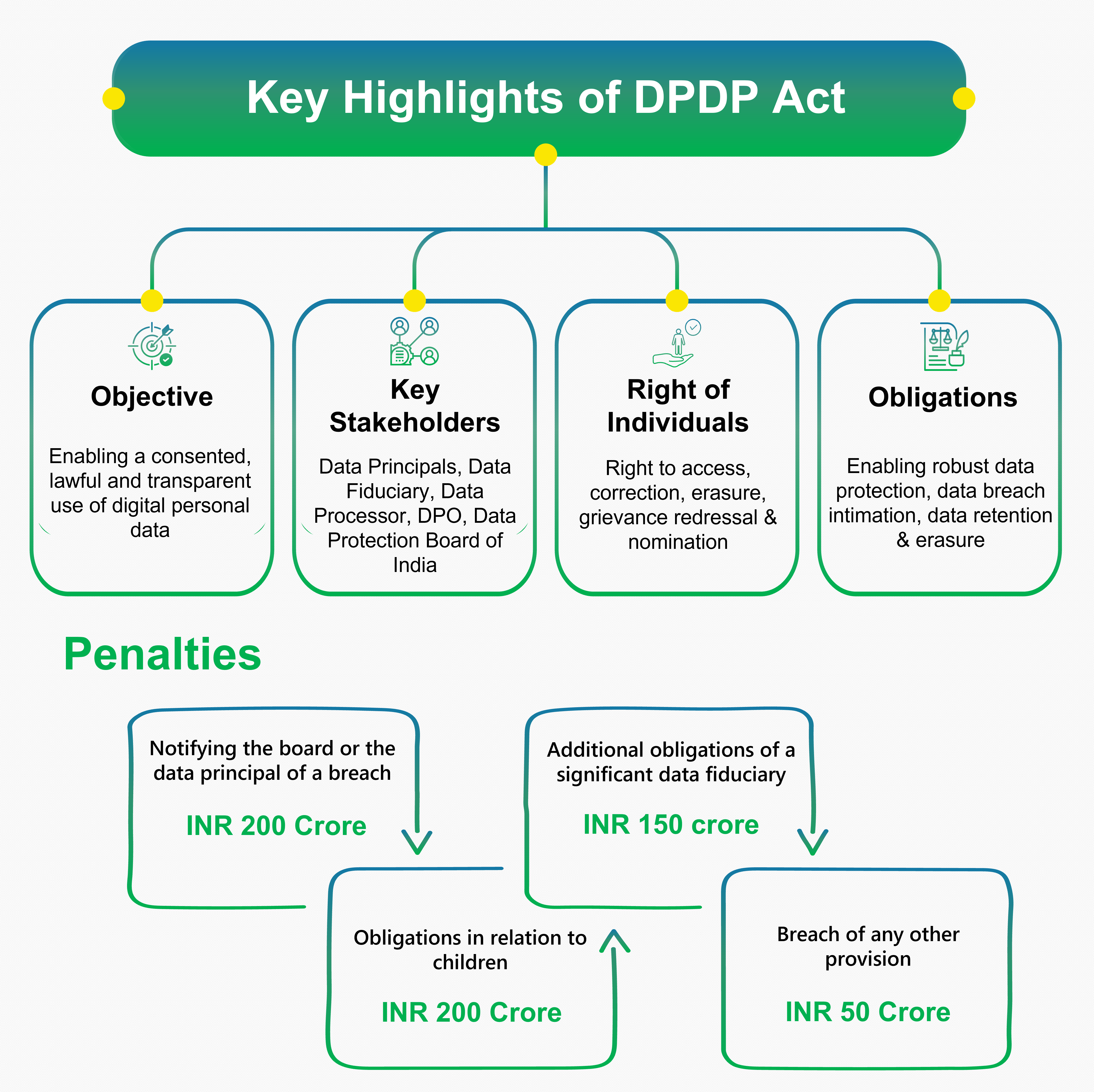 How Happiest Minds Will Help You in this Journey
We can help you at every stage of your DPDPA journey, right from consultation & technology services to helping you become a fully compliant DPDPA enterprise and mature your data privacy compliance posture. Our comprehensive and simplified approach, enriched by our global data privacy regulations' experience, can provide services at any stage of your DPDPA journey – be it initial gap identification, privacy roadmap definition, process optimization, or technology solutions.