What is Location Mobile Personalization (Lo-Mo-Me)?
Lo-Mo-Me is a convergence of Location, Mobile and Personalization. The solution transforms outdoor and in-store experiences through context-aware engagement. Lo-Mo-Me enables retailers to connect the dots between discrete customer information like location, cross-channel purchase behavior and loyalty, with enterprise information like sales, inventory and active promotions. The result is the ability to provide real-time and personalized notifications/ offers on a customer's smartphone.
Uniqueness of the Solution
The solution leverages/ integrates existing infrastructure like responsive delivery frameworks, mobile web applications, ecommerce sites and existing enterprise systems to build native applications. This solution approach reduces time to market, total cost of ownership and manageability while providing superior customer experience.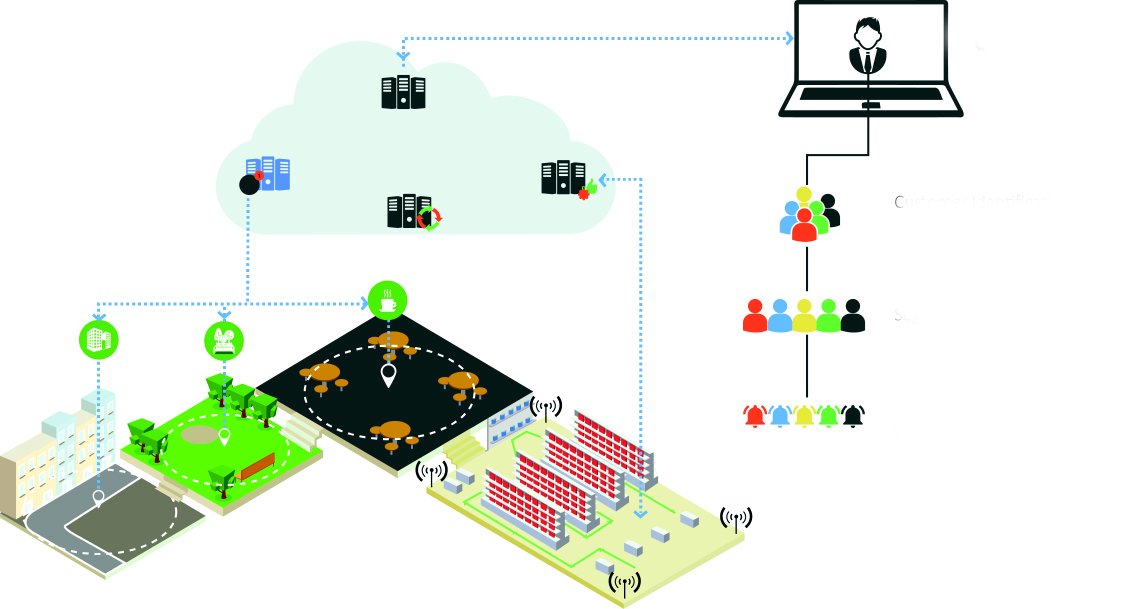 Corporate Users
CMS
Rules/
Recommendation
Engine
Geo-Fencing/
Beacon
-Push Notification
Enterprise Systems
Customer Identification
Segmentation
Beacon
Personalized Notifications
(Offers ,Coupons etc)
Outdoor
Engagement
(Geo-Fencing)
In-store Engagement
(Beacon Connected Store Floor)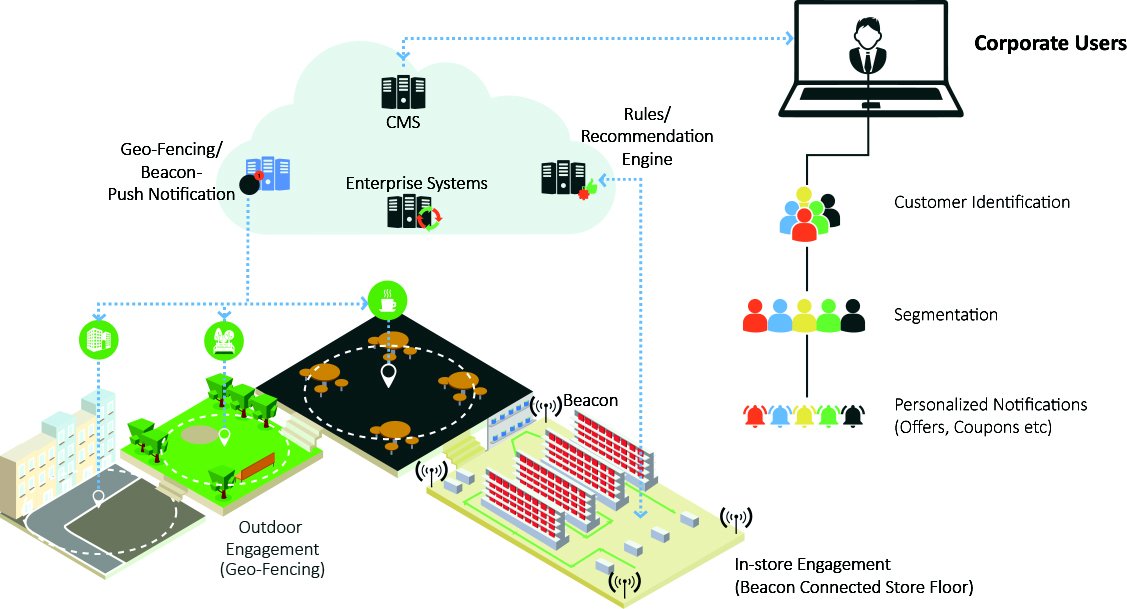 The Business Needs [Why Lo-Mo-Me?]
Retailers constantly face the challenge of footfalls vs conversions. Customers are increasingly using smart phones as a shopping medium and are willing to share personal information in return for personalized shopping experiences.    
Features & Benefits
Customer recognition outdoor and in-store

Location-awareness
Outdoor (Geo-fencing)

In-store (Beacons, Wi-Fi triangulation etc.)
Personalization

Exclusive offers
Product recommendations

Configurable Rule Engine
Insights and Analytics

Path to purchase tracking and insights
In-App analytics
Insights on engagement, footfalls and conversions

Increase in store footfalls
Potential increase in conversion / transactions
Deep insights on in-store customer purchase behavior
Effective merchandising and marketing decisions
Superior customer engagement, loyalty and satisfaction
Resources
WHITE PAPERS

Case Studies

Brochures
Contact us