Overview
The future of business management lies in an organizations ability to consume data irrespective of its source, size or type. Concepts of Virtual Data Warehouse, easy Data Visualization and Data Extraction in Real-time have opened a new vista of Analytics that take decision-making processes of a business to an all new level. Companies are investing heavily in advanced Business Intelligence systems to make the most of data available in abundance and stay ahead in the competition curve. Companies in some cases also resort to Open Source Business Intelligence systems that are easy to get started with, but have constraints on dependency and consulting.
Happiest Minds offers the best in class, innovative solutions for Data Visualization and Business Intelligence to meet the data consumption needs of modern businesses. We help you explore data to gain insights that can be shared in a simplistic manner with your teams. These solutions can be seamlessly integrated with legacy systems and deliver smart, advanced, real-time analytics for speedy decision making. We adopt the approach of Understand, Adapt and Transform; ensuring that all the solutions we deliver, creates a significant impact on your business.
We do this by employing the ideal Business Intelligence and Data Visualization Tools to improve time to decision making and time to market.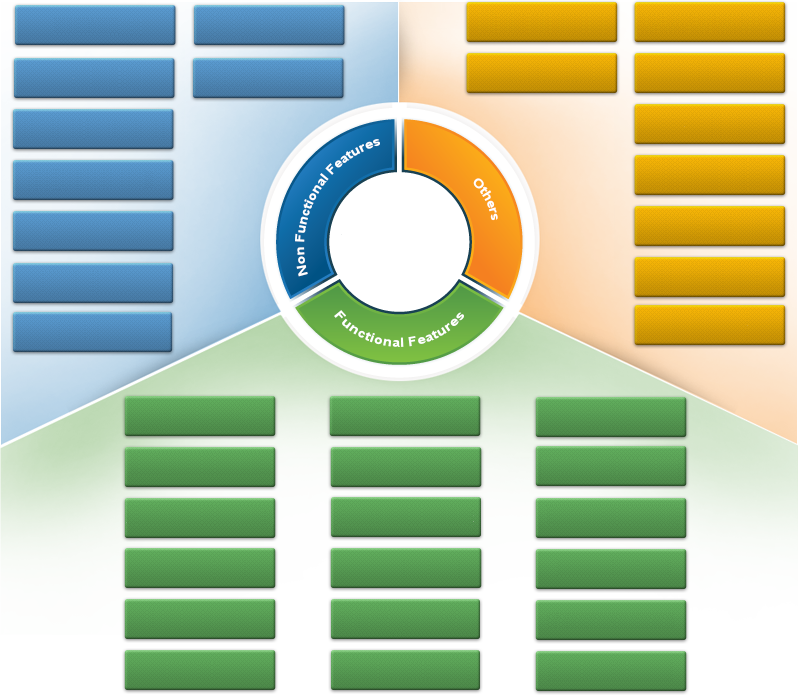 Data Storage
Aggregate Aware
Licensing & Pricing
Release Frequency
Recoverability
In-DB Processing
Community Size
Customer Adoption
Concurrent Sessions
Analyst References
Scale Up / Scale Out
3rd Party Support,
Extensions
Cloud Platform
Support Cost
In Memory
Geo Presence
Security
Marketplace
Semantic Layer
Search
OLAP
Reports Development
Data Mashup
Metrics Management
Advanced Visualization
Custom Development
Write Back
Query Writing
Dashboards
Offline Analysis
Advanced Analysis
Integration
Event Management
Collaboration
What – if Modelling
Big Data Integration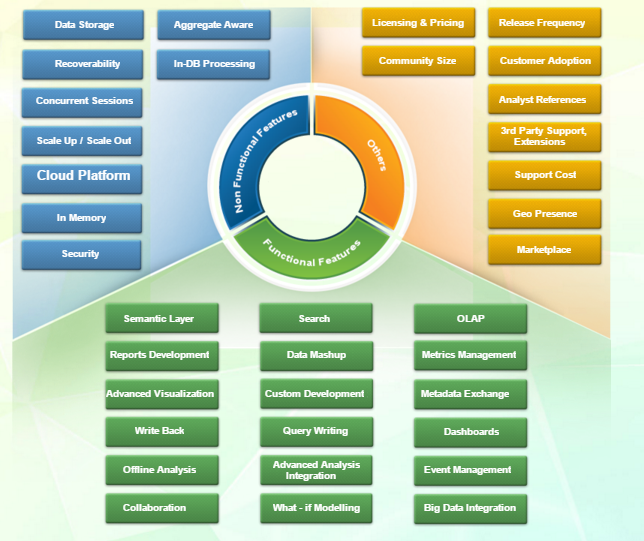 Functional Benchmarking
Visualization Framework
Data in Motion Demo
Geospatial Demo
Big Data Visualization Demo
Infographics Demo