July 3rd, 2017 – London, United Kingdom
Happiest Minds is thrilled to be the only Indian IT services company to make the shortlist of the 'leadership in IoT' category at the prestigious TechXlr8 awards held recently in London. Part of the London Tech week, these awards celebrate innovation and excellence in the tech industry and recognize companies from across the world that are leading the way in IoT.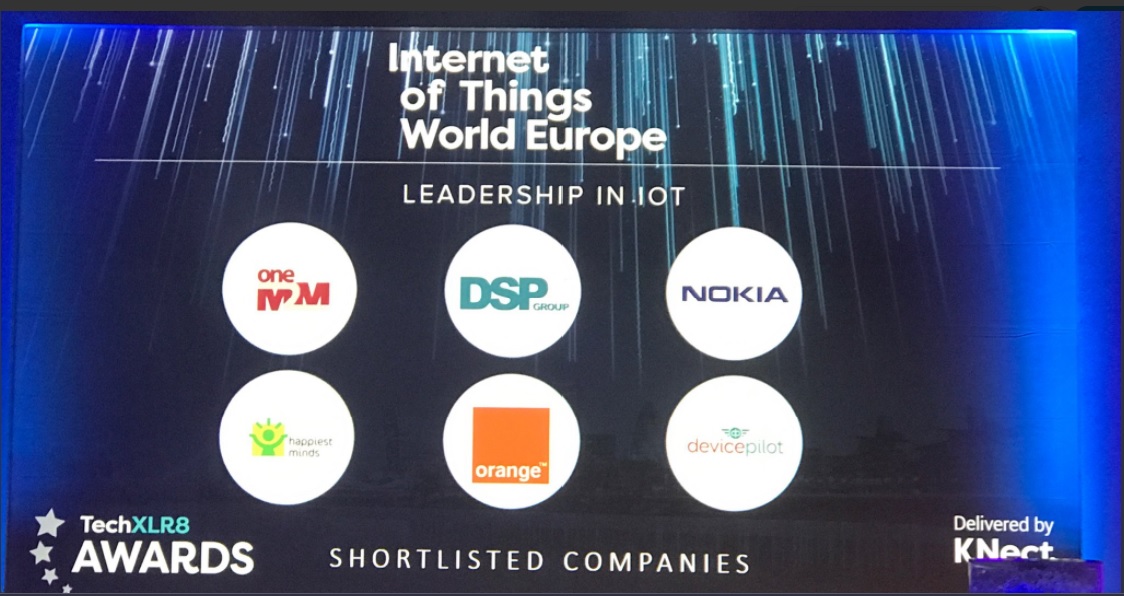 Our foresight in recognizing IoT as a game changer in as early as 2013 coupled with a thriving set of customers from across the world set us apart from the rest of the participants and helped us stamp our place amongst finalists such as Nokia, Orange and the DSP group.
Carved out as a Center of Excellence (CoE) within the company, the IoT group has gone from strength to strength in executing projects that are fundamentally changing the way people live, work and communicate.  Over the last two years, we have gained considerable market traction and won IoT business across industries like manufacturing, transportation, utilities and retail.
Our driving force is to help create a smart, secure and connected IoT experience and we have honed in on 3 segments in which we can add significant value – these are Smart Living, Smart Enterprise and Smart Industrial. 
In order to further underline our commitment to IoT as an area of strategic growth, we recently acquired Cupola Technology – a boutique IoT firm that will bring with it complimentary solutions and IPs which will enable us to provide end to end IoT offerings across devices, platforms, big data analytics and smart visualization.
With IoT deployments becoming the new normal, a dedicated IoT operations center is required to manage IoT devices and ensure a smooth and seamless enterprise wide roll-out. Happiest Minds plans to take a leadership position in this space by having a platform-based approach to quickly on-boarding IoT devices and providing remote managed services.
As we build upon a flourishing IoT practice, we are happy to receive this recognition at the TechXlr8 awards and we will continue to build best-in-breed IoT capabilities and develop a strong ecosystem comprising of the right partners across hardware, platform, applications, analytics and managed services.