Azure Virtual Workshop: Internet of Things (IoT) – Happiest Minds Technologies in Partnership with Microsoft
Date: 14th April 2021 | Time: 12:00PM (EDT) | Location: United States Venue: Virtual
Develop robust IoT solutions—from device to cloud—on an open and scalable platform
IoT solutions are adopted by companies across a variety of industries as the intelligent edge continues to grow. The Azure Virtual Workshop: Internet of Things (IoT) provides an exclusive opportunity to learn more about Azure IoT Hub, Azure Sphere, Azure IoT Edge & more. You will be able to gain insights to streamline operations and save money. Get a high-level, hands-on introduction to Azure products.
During this training event, you will:
Explore around edge-to-cloud security best practices, how IoT solutions can support sustainability commitments, and scaling IoT.
Explore opportunities to integrate existing systems with enhanced data, AI, and analytics solutions for IoT.
Join hands-on labs on what it takes for an IoT solution to be secure, scalable, and intelligent.
Use cases illustrating how Azure IoT products—IoT Hub, IoT Edge, Time Series Insights—can help deliver control, speed, and flexibility.
Agenda:

Presented By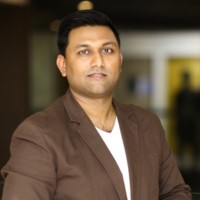 Abhijit Roy
Director – IoT CoE
Happiest Minds Technologies
A result driven, self-starter with global thinking and vast experience in product management/development and new business development with a proven track record in M2M (Machine-to-Machine communication) / IoT (Internet-of-Things), ICT & cloud-based solutions and applications in wireless space.
15+ years of experience in technology space, having diverse challenging initiatives and responsibility in strategy, business, consultancy, product management and innovation.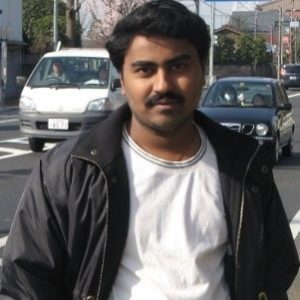 Sakkaravarthy M
Senior Architect (IoT & Azure cloud solutions)
Happiest Minds Technologies
He has 14+ years of experience in software solution architecture, design, development, maintenance, and technical leadership in various residential IoT, Industrial IoT & automation, and health care product lines.
Simply register to start learning about developing robust IoT solutions—from device to cloud—on an open and scalable platform.
To schedule, a meeting with us, reach out us at [email protected] 
To know more and Register for the event, follow the Link
To know more about our IoT offering: Click Here