Modern Cybercrime Resilience: Achieve ZTNA with Identity Access Management
Date: 22nd June 2021 | Time: 2:00PM BST | 3:00PM CET Venue: Virtual
Huge diversity and change arising from the internet has led to increased risk and exponential rise in breaches within the online environment. Organisations can no longer trust users, devices and transactions without a high-intensity identity check, leading companies to move to the Zero Trust security model with a strong identity and access management (IAM) practice.
To achieve Zero Trust Security is through Zero Trust Network Access (ZTNA) or software-defined perimeter (SDP), which creates an identity- and context-based logical-access boundary around an application or set of applications.
In this 60-minutes exclusive webinar, experts will delve further into how ZTNA creates a balance between absolute assurance, end-user productivity, and usability. Besides that, the panel will discuss how to establish a ZTNA model built on IAM solutions by balancing security with frictionless user experience.
What to expect from this webinar?
Locking internal sources and preventing data breaches with ZTNA models
Protecting cloud-based platforms, infrastructure, and cyber crimes
Bringing the power of ZTNA with IAM solutions
Building resilience with enhanced security within the Multi-Cloud world
Speakers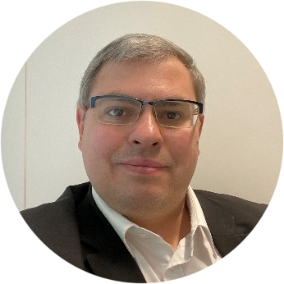 Uriel Abravanel
Senior Engineer
CyberArk
Uriel Abravanel is a motivated Security Engineer with over 20 years' experience and has a strong technical background. Uriel believes that success is found in the balance of being a trusted advisor, team player and having a good understanding of customers business needs whilst providing a great level of service.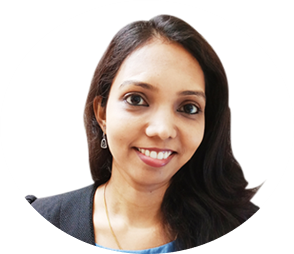 Susmita Sankaran
Assoc. Director, Head of IDAM
Happiest Minds Technologies
For nearly 15 years, Susmita has been part of the IT industry, with 11+ years in Enterprise Security, 'Privileged Identity and Access Management' and Identity and Access Management (IAM). Her current portfolio involves defining secure and robust IDAM roadmap & strategy, planning, developing, integration, and deployment of Next-Gen IAM Platforms for organizations through her rich domain experience. Susmita is a thought leader who is passionate about exploring emerging IT Security trends. In her free time, she is an artist with various areas of creativity like sculpting, mural painting, and writing.
For Registration: Click Here
To know more about our IDAM services: Click Here
To schedule an exclusive meeting with our IDAM experts, write to us at [email protected]