Tech India Transformation Convention 2021
Date: 18th September, 2021 | Time: 11:45 AM- 1 PM | Time Zone: Indian Standard Time | Country: India Venue: Virtual
AI, IoT, Machine Learning – Powering the Digital Future – Session 2
Register Now – https://titc.industrylive.in/del_lp/ 
The Tech India Transformation Convention 2021 seeks to bring together all the stakeholders across the industry on one platform to deliberate on the industry's trends, areas of growth and innovation, disruptive business models, and a future course of action to better navigate and adapt to the next normal.
Agenda:
11:45 – 01:00 PM
11:45 – 01:00 PM
Session 2: AI, IoT, Machine Learning – Powering the Digital Future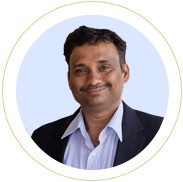 Ajay Agrawal,
Our Senior Vice President, Head of Analytics/AI at Centre of Excellence, is a part of Tech India conference. He is speaking on AI, IoT, Machine Learning – Powering the digital future
Driving innovations towards a new normal in the post COVID world
Decoding the altered customer preferences and the way they 'now' engage
Adding human touch in digital communication with augmented customer service
Everything into the Cloud
Simply register to hear our SVP, Head of Analytics/AI Center of Excellence to know more about AI, IoT and Machine Learning.
To schedule, a meeting with us, reach out us at [email protected] 
To know more and Register for the event, follow the Link
To know more about our IoT offering: Click Here