Webinar: How to best keep outsourced data secure
Date: April 18, 2012
Outsourcing brings significant benefits of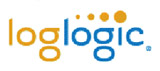 cost savings and access to deep technical skills. Worries about the security of third parties are a concern for both the client security team and the CIO. Even if a security breach happens in a third party service provider it is the client who bears the risk and regulators hold the data owner liable. So how can this challenge be met? Can a customer's security team get real insight into how well security is being run by the outsourced service provider just like its own internal IT?
Join the esteemed speakers below who will cover the most frequently asked questions about how best to keep the outsourced data secured.
Kiran Alluri – Practice Specialist, Happiest Minds Technologies,
Clive McDonald – Product Specialist, Log Logic and;
Industry expert Mr. Paul Dorey, Director – CSO Confidential, Director – Security Faculty & Visiting Professor, Royal Holloway – University of London.
Date : 18th April 2012
Time : 2.00 PM London Time
Event Type: Past Events