Webinar: Modernization of Identity Management: Human-centric Security for a Digital World
Date: 26th November 2020 | 4:00 PM (IST) Venue: Online
Recent research by CPO Magazine indicates GDPR fines top $126 million with over 160,000 data breaches and companies who are non-compliant pay on average $14.8 million in penalties for failed IT audits and to get into compliance.
Top challenges that organizations are facing today include a growing number of users, applications, and data to manage and protect, more cloud platforms are in use, and new data privacy and compliance requirements to meet.
Today's modern identity solution must go beyond access management and authentication to provide organizations with the ability to be agile with dynamic policies and roles that adapt as change occurs. It must be intuitive and intelligent to act quickly. Hence, it requires a human-centric approach that ensures identities have the access they need while autonomously managing access across a complex hybrid environment.
 Join Happiest Minds Technologies and SailPoint in this webinar to learn:
The need to transition from manual to automated process for identity governance
Leveraging AI/ML technology to address the challenges of traditional IGA programs
Incorporate next-gen technologies such as RPA to include legacy applications in your modern IAM landscape
Schedule, a meeting with us: [email protected] 
Know more about our IDAM Service offerings: https://www.happiestminds.com/services/identity-and-access-management/ 
Our Speakers: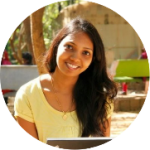 Susmita Sankaran
Assoc. Director, Head of IDAM @Happiest Minds Technologies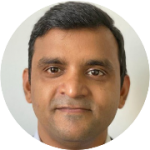 Soby Chacko
Sales Engineer @SailPoint