Webinar : "Retail Transformation for CIOs: How to Implement Architecture to Support Omnichannel Services"
Date: October 08, 2015
When Will The Webinar Take Place?
We are pleased to invite you to the webinar "Retail Transformation for CIOs: How to Implement Architecture to Support Omnichannel Services" that will take place on Thursday 8th October at 9:30 am PST / 12:30 pm EST.
Omnichannel has come of age. But most CIOs still struggle to lay down a foundational layer of core capabilities that can truly serve as a catalyst to Omnichannel initiatives. Lack of a single view of customer, product, inventory and a distributed order management system are only some of the key challenges retail CIOs are facing.
What Will You Learn?
Key considerations when designing and rolling out new business and technology architecture that delivers Omnichannel services
Which technologies to evaluate, including PIM, OMS, Cloud, m-POS or Big Data
A summary of key insights from Happiest Minds survey report "Omnichannel: The Perfect Storm makes Landfall – A Survey Report of Retailers"
How some leading customers in the Specialty Retail subsector are progressing on their Omnichannel path with the help of Openbravo
Webinar Speakers: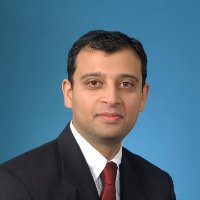 Salil Godika
Co-founder and Chief Strategy Officer at Happiest Minds Technologies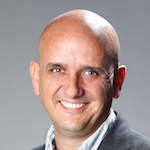 Ismael Ciordia
Chief Technology Officer at Openbravo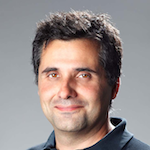 Xavier Places
Product Marketing Director at Openbravo