Reliable and consistent performance of business-critical applications is paramount in ensuring successful product releases.  However, there are several scenarios where the need to ensure a speedy release has resulted in bugs and shortcomings that severely compromise functionality. This often results in a severely compromised customer experience and adversely impacts the equity of a brand.
At Happiest Minds, our performance test capabilities span across distributed systems, networks, cloud databases, hardware and high-volume transaction systems.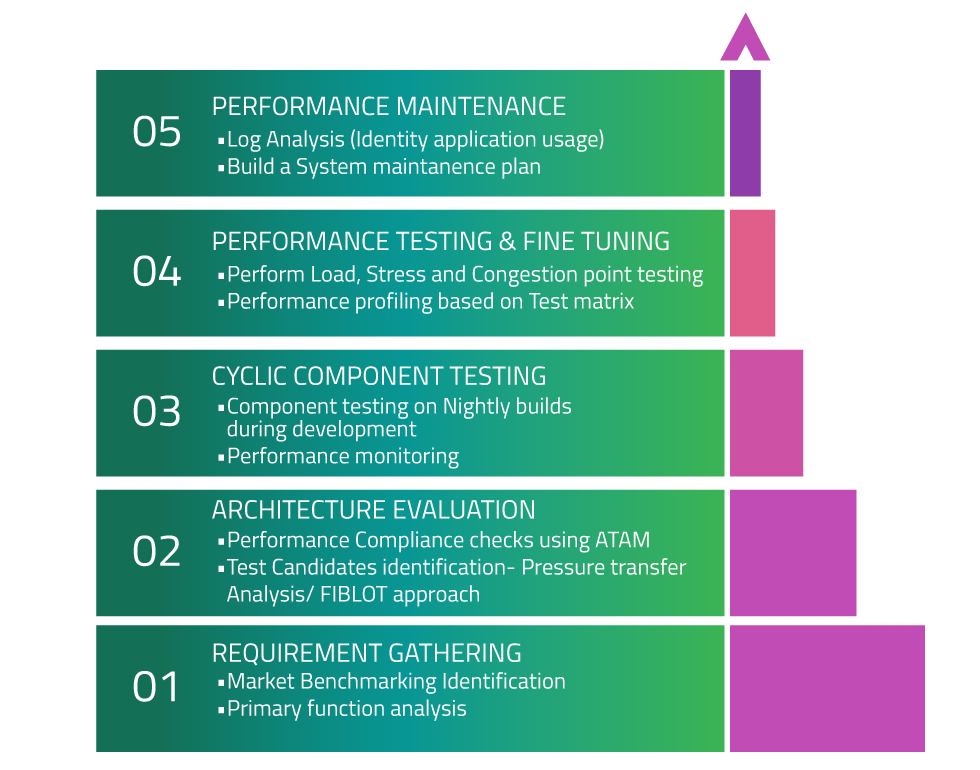 NEED FOR SPEED – flawless Customer Experience with optimized performance
Enhanced test design & coverage – optimize right from the start.
Leverage Service virtualization and drive testing at the API layer
Decompose performance expectations at component level testing & mimic real-time production environments.
Performance Testing of unfinished and frequently changing development code base included in the continuous integration test ecosystem.