San Jose, London, and Bengaluru, August 4th, 2023: Happiest Minds Technologies Limited (NSE: HAPPSTMNDS), a 'Born Digital. Born Agile', Mindful IT Company, today announced it has advanced in the ServiceNow Consulting and Implementation Partner Program to help organizations with their digital transformation needs. The partnership enables Happiest Minds to modernize and scale IT and Enterprise Service Management landscape for customers.  
Happiest Minds' expertise, experience, and services will bring efficiency to customers' digital initiatives by enabling seamless adoption of ServiceNow. With support from the global stakeholders of ServiceNow coupled with Happiest Minds consulting-driven approach will demonstrate tangible ROI to drive ServiceNow adoption in existing and new customers.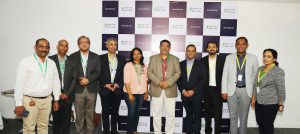 Happiest Minds' ServiceNow MSP partnership (Premier Level) is poised to support customers in addressing multiple challenges in the market:
Value realization from IT and Enterprise Service Management implementations
Siloed processes and data impacting customer service & operational inefficiencies
Tools & process alignment as per ITIL and similar maturity frameworks
Lack of holistic and structured automation in IT and Enterprise workflows
As a Consulting and Implementation partner, Happiest Minds will deliver the following features of the ServiceNow platform to customers: IT Service Management, IT Operations Management, IT Asset Management, Security Management, Governance, Risk and Compliance, Security Operations Support, Customer Service Management, Low Code Application Development, Automation and Platform Operations. 
Happiest Minds has successfully integrated the ServiceNow Platform as a core component of its ELLIPSE Platform – an AIOps-powered Managed Services Delivery Platform currently supporting more than 25 global customers.  This integration enables Happiest Minds to efficiently deliver Enterprise Services leveraging a single platform.   Given our focus on disruptive technologies & emerging areas like Low Code Application Platforms (LCAP), we are well positioned to help clients migrate their legacy custom applications builds to the ServiceNow LCAP solution – apart from leveraging our industry knowledge & solution accelerators. Customers also benefit from our deep services expertise in areas like GRC, to realize the expanded portfolio of offerings from ServiceNow.
Ram Mohan C, President & CEO, Infrastructure Management & Security Services (IMSS), Happiest Minds Technologies said, "We are delighted to announce the launch of the MSP partnership with ServiceNow. Happiest Minds' proven delivery and differentiated managed services delivery (MSP) model, coupled with ServiceNow's deep expertise, differentiated offerings, and solutions using new age modules like TPSM, GRC & SecOps, Automation, and App Engine, will help connect the customer ecosystem, enable proactive service delivery, and improve the customer experience. We believe this alliance will enable our customers to stay ahead of the curve by combining market-leading technology and Happiest Minds' proven global delivery capability."
Dinesh Ramachandran, SVP & Global Alliance Head, Happiest Minds Technologies said, "We are happy to be a global partner of ServiceNow to realize value faster, offer premium support, and use cutting-edge tools to guide our customers' digital transformation. Happiest Minds' focus on nextgeneration, disruptive technologies & data analytics, along with ServiceNow's highly scalable platform, will drive innovation and connect people, functions, and systems across organizations."
"Happiest Minds Technologies' expertise in next-generation product and platform engineering is essential to scaling and extending ServiceNow capabilities into new markets," said Tom Davasia, Senior Director – Global Partner Management, ServiceNow. "We are thrilled to partner with the team at Happiest Minds to deliver a seamless experience to address some of our customers' biggest digital transformation challenges."
About Happiest Minds Technologies:
Happiest Minds Technologies Limited (NSE: HAPPSTMNDS), a Mindful IT Company, enables digital transformation for enterprises and technology providers by delivering seamless customer experiences, business efficiency and actionable insights. We do this by leveraging a spectrum of disruptive technologies such as: artificial intelligence, blockchain, cloud, digital process automation, internet of things, robotics/drones, security, virtual/augmented reality, etc. Positioned as 'Born Digital. Born Agile', our capabilities span digital solutions, infrastructure, product engineering and security. We deliver these services across industry sectors such as automotive, BFSI, consumer packaged goods, e-commerce, EduTech, engineering R&D, healthcare, hi-tech, manufacturing, retail, and travel/transportation/hospitality. The company has been recognized for its excellence in Corporate Governance practices by Golden Peacock and ICSI.A Great Place to WorkCertified™ company, Happiest Minds is headquartered in Bangalore, India with operations in the U.S., UK, Canada, Australia, and Middle East.
Media Contact: [email protected]
Disclaimer: ServiceNow, the ServiceNow logo, Now, Now Platform, and other ServiceNow marks are trademarks and/or registered trademarks of ServiceNow, Inc. in the United States and/or other countries.