CyberVigil – Complete Cyber Security Framework (Extended SOC) in a BOX
Organizations across the globe and all industry verticals are constantly facing emerging cyber threats. Increased incidents of Advanced Persistent Threats (APTs), financially motivated and targeted attacks, hacktivism and social engineering etc. are placing the entire survival of an organization at stake.
With several protection solutions in the market, organizations are struggling to select the right protection for their business and also get the best value of their investments. Most cyber security solutions do not offer complete package and today's threats require a combination of proactive protection, comprehensive threat assessment and reporting as one solution.
Happiest Minds offers cyber security solutions that provides access to 360 degree visibility and situational awareness across security events within the organization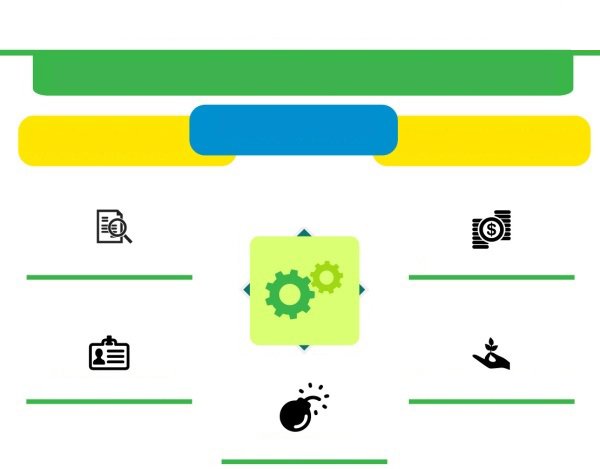 Complete Situational Awareness
Governance, Risk & COmpliance Management
Application View
Network View
Advanced Analytics
Data Aware
Identity Aware
Risk Aware
Environment Aware
Busines Aware
Reporting
Log Collection
Contextualization
Correlation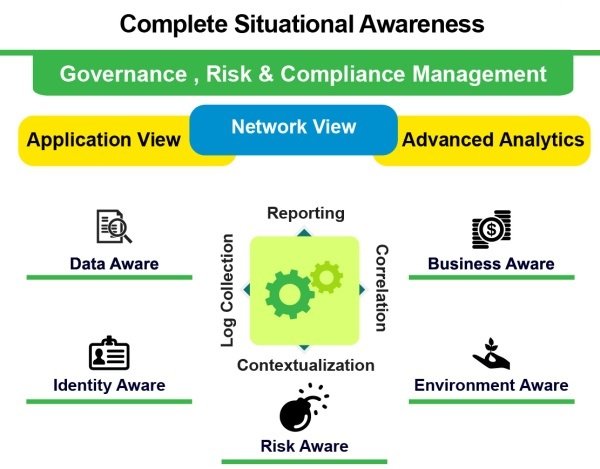 WHY CyberVigil
CyberVigil is a comprehensive cyber security solution platform that can address multiple security requirements in an easy to deploy and use model. By providing access to 360-degree visibility and situational awareness across security events across the organization, CyberVigil stands out from competing cyber security solutions and helps tackle all complex regulatory compliance reporting, policies and auditing needs with complete automation. The cyber security solution is deployed at customer premise as pre-packaged and pre-configured virtual images or dedicated appliance stack.
CyberVigil is provided "As-a-Service" with no upfront CAPEX investments and is a highly customizable and affordable solution to fit all sizes of budgets and organizations.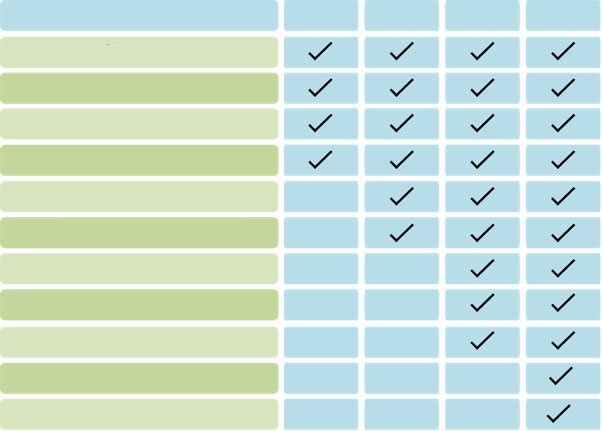 Features
Log and Event Monitoring
Security Event Configuration & Integration
Threat Intelligence
Compliance Reporting
File Integrity Monitoring
Vulnerability Assessment
Advanced Correlation Engine
Database Monitoring
Application Monitoring
Malware Protection
Network Forensics
Lite
Standard
Advanced
Enterprise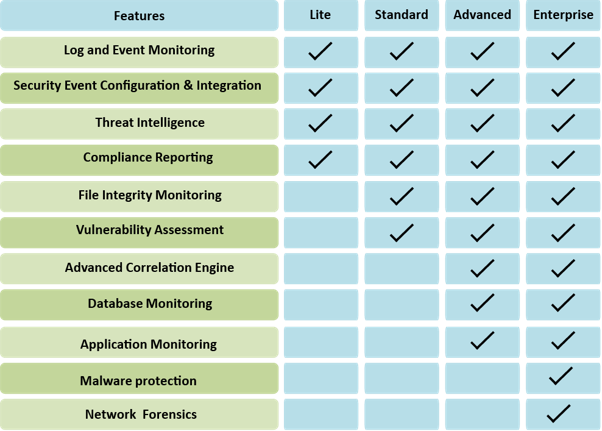 Modules
Provide raw log retention and Searching capabilities
Leverage Common collection layer as SIEM
Raw Logs remain on premise and data never leaves the organization

Provides Correlation and Alerting capabilities on the collected log data
Monitor complete picture of security related activities
Provide in-depth contextualization, analytics and reporting on collected data

Integration of world leading Threat intelligence information in SIEM
Provide rapid detection capabilities for any communication (inbound and outbound) to Known and suspicious Bad Actors across the globe.

Included Compliance reporting packages for multiple regulatory compliance
Detailed reporting to address and satisfy internal and external Auditors requirements.

Bundled open source based FIM solution to detect any unauthorized changes on critical servers.
Lightweight Agent with minimum CPU and Memory footprint.
Supports Multiple Operating systems

Bundled Service option to provide Vulnerability Assessment services
Integration of Vulnerability information with SIEM to better threat detection
Detailed recommendations for addressing various threats and vulnerabilities

Database Event Monitoring

Discover all database instances including unauthorized or rogue databases
Examine full session activity, from login to logoff for Databases
Log database activity for a complete audit trail

Application Event Monitoring

Provides analysis of everything from the protocols and session integrity to the contents of the application itself
Identify data loss and compliance violations
Detect application-layer threats
Resources
WHITE PAPERS

Case Studies

Brochures
Contact us