From banking and transportation to healthcare and even the way we use technology in workplaces, more and more tasks are going digital. Applications are the main driving force behind these engines of change. Applications have become the focal point of businesses as a whole – ensuring product and service quality, enhancing operational efficiency and boosting profits are all dependent on an organizations ability to innovate its application estate. Enabling application-centric transformation has become crucial for building a digital future.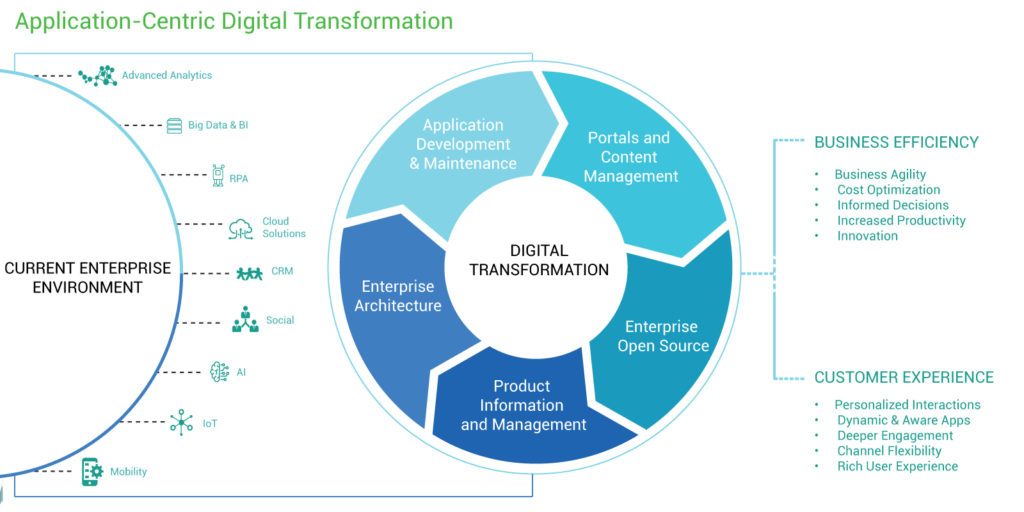 Happiest Minds Digital Enabled Application Services aim to empower organizations across the entire application life cycle. From design to building and managing the applications, our application services experts work with our clients to facilitate application-centric transformation. We enable organizations to:
Redesign enterprise architecture to accelerate digital capital creation
Transform enterprise content management strategy to deliver highly contextual experiences
Enhance omnichannel capabilities by leveraging latest technologies
Design purpose built applications to resolve unique business problems
Manage high volume inventory to ensure accurate and up-to-date product information
Embrace open source technologies to create new, reliable, robust, scalable, and economical applications faster
Our global expert team with diverse industry experience delivers cohesive and forward thinking strategies to create customized digital enabled applications roadmaps. We help organizations define target architecture options and transform them to achieve increased agility and profitability.