Technology is the key driving force for businesses blurring the digital and physical worlds and enabling dynamic and smarter interaction of people, businesses, and intelligent "things." An innovative approach is needed to use technology for greater digital dexterity within the organization, connected and uninterrupted buyer journey, and profitable business outcomes.
Organizations can maximize the value of digital experiences with an adaptable digital experience solution strategy and execution.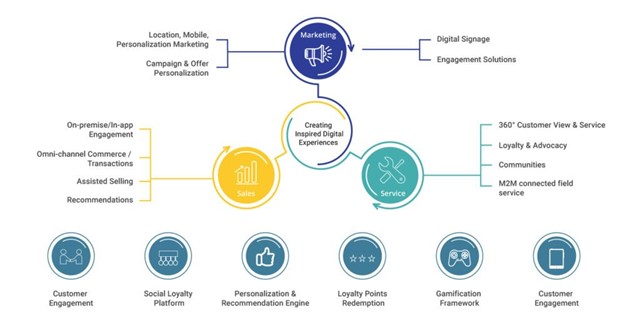 Happiest Minds Digital Experience Services empower organizations to transform their digital experience platform as a service and adopt insight-led processes for creating seamless customer buying journeys across multiple touchpoints. We help enterprises deliver high-touch convergent experiences that are humane, insightful, and data-driven. We enable organizations to:
Create digitally enhanced omnichannel experiences
Amplify customer understanding using capabilities like the internet of things (IoT), analytics, and mobility
Define path-to-purchase customer journey from awareness to decision
Customize service offerings using predictive analytics and recommendation engines
Optimize and enhance interactions throughout the customer lifecycle
Leverage a mindful thinking approach to enhance efficiency and deliver digital capital faster
We are the partner of choice for global enterprises in digital experience platforms services implementation. Our expertise extends beyond digital environments to wearables and augmented reality components in multi-device and multi-identity environments. Our collaboration with premier partners like SAP Hybris, Magento, Pimcore, AWS, and Salesforce Sales Cloud uniquely positions us to leverage disruptive technologies for re-engineering digital experiences.